On a Sunday morning on September 2nd of 2018, I received this text from a friend of mine and one of the three musketeers, Tamer.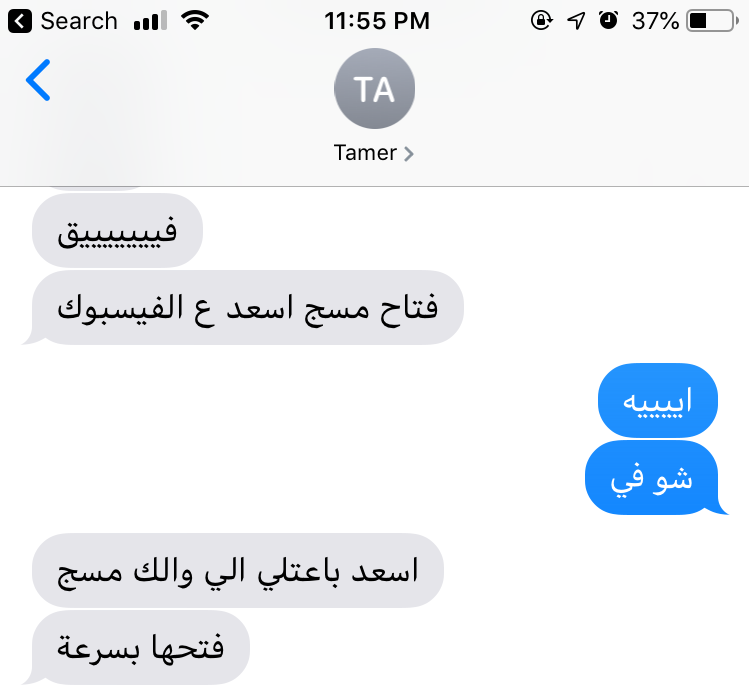 Some of you might not speak Arabic, but that is not important 😁 He asked me to check the message Asaad had sent us on Facebook (I was still on Facebook at that time). Asaad is the other musketeer and hero of this adventure. Basically, let's say he's the one behind this whole… mess, so to speak. Regardless of what Asaad sent us, we concluded that we should go on a road trip from Seattle to New York City… driving. The trip codenamed "The Grand Tour".
The initial plan, as far as I remember, included so many cities and states that we wanted to pass through. However, like the rest of millions of trips people make, they never go according to plans. Without further ado, The Grand Tour was set to kick off on December 30th 2018 from Seattle, WA towards Denver, CO and planned to get there before the New Year's Eve… of course, like I said, it never goes according to plan. I left Tulsa, OK on December 23rd 2018 and joined Asaad in Seattle - flying.
Seattle, Washington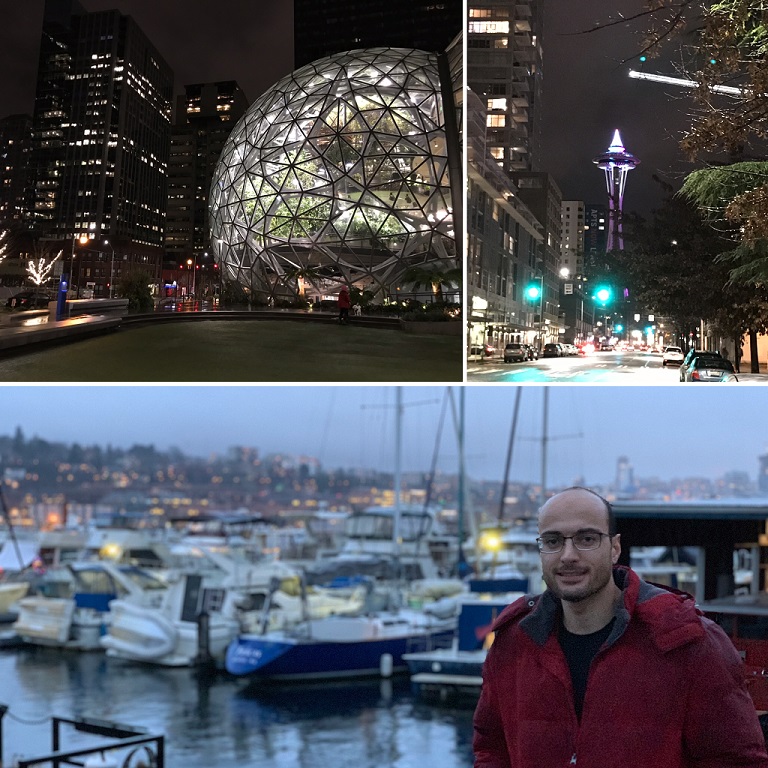 We spent a few days there before the third musketeer joined us on December 29th 2018. The highlight of the last three days in Seattle, WA was our stay on a BOAT! Yes, in lake Union on a houseboat called "Quarky Turnip". This was my first houseboat experience, and so I got excited without knowing what this experience has in its folds for us. Precisely, the toilet?! After we had to overcome many obstacles, the toilet was a personal problem that haunted me throughout this tour. We couldn't use the toilet on board because the matter is collected in a tank, like an RV. Ugh 😫 We had to use a restroom in the marina shared with other houseboats lodgers.

Asaad had some semolina left and we thought: "Let's make mamounieh!" Mamounieh is a Syrian dish which is basically a toasted semolina pudding. With lots and lots of cheese, a bit of cinnamon, and some shredded coconut… OMG. Asaad and I would like to believe we are the first to make mamounieh on a boat, someone please refer the Guinness world record committee to this post 🤣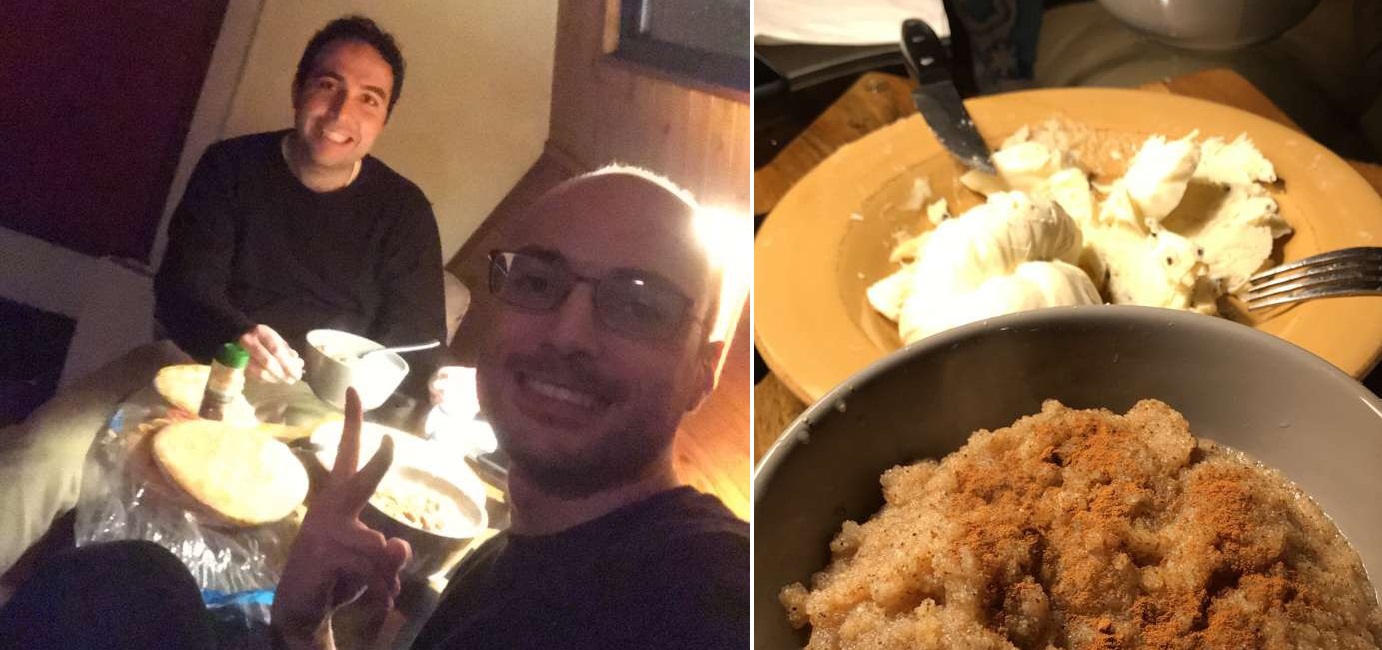 Anyway, before packing our stuff we had to settle the argument of whether we should drive two cars or only one - the rental. We decided to drive two cars for a lot of reasons that are out of the scope of this post 😁 But one of them, I get to drive a new car! A lot of bags and boxes were loaded in a 2019 Kia Sorento and a 2017 Toyota Corolla. Destination: Salt Lake City, Utah.
Salt Lake City, Utah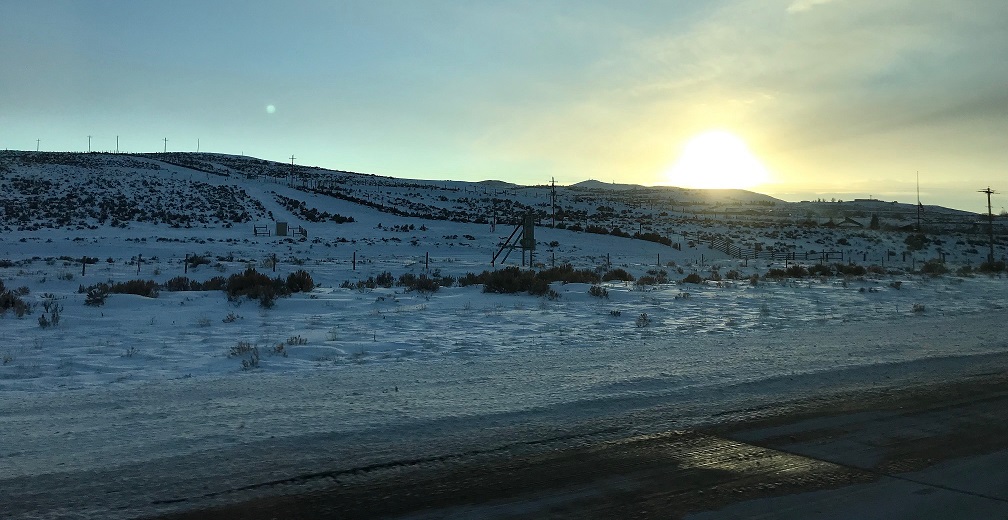 We were advised to not take the mountain passes as it was snow-storming during that time. So, we took the route of Portland, OR, instead. Nonetheless, a snow storm was waiting for us. It was magnificent to witness the weather change as we drove. Especially with the beautiful sceneries of the west coast. We had to slow down bit by bit though, until the lanes were indistinguishable. Trucks were on the roadsides loading their chains, and that's when we started to worry. The Kia Sorento was an AWD, but the Toyota Corolla was not, and all of a sudden we found our selves driving through a sort of a mountain pass, a hill if you will, a little bit elevated area, and roads started to take a curving shape. So we decided to stop for a while, grab a bite, perhaps the weather improves a little bit. Unfortunately for us, it didn't. Despite the difficulty driving with that bad weather, we agreed it was better than driving at night (the reasoning of a Ph.D. and two master's degrees 😎😆). Next thing we know, the night's curtains fell down upon us! The weather conditions were worsening, and vehicles were driving very carefully, tailing each other and to the most right of the road (or wherever it was less icy really). We tried to stay close and behind each other as much as possible, but some cars managed to break our union. Asaad and I were driving the Corolla, Tamer was driving the Kia Sorento (he hadn't driven a car for a while after he moved to NY 😂), when an arrogant 3-unit-trailer truck rushed so fast - relatively speaking - from the left side, forcing everybody to skid to the right! That was somewhere around Boise, ID. Now, communication between the two cars utilized the 4G LTE technology (Yo, 4G/5G folks… I don't know what the heck are y'all publishing papers about!), and so after a few minutes, Tamer called. In a very calm voice he conveyed that he just lost his left mirror because of an arrogant *@#$%! trailer truck driver! I just wish I had glanced at his license plate! 🤬 We stopped at the nearest gas station to assess the damage and see if we can go any further.
It was so freezing, that if we stopped the car and heater for 10 minutes rain would frost over the windshield again… it was something I have never experienced in my entire life, -2°F (-18.8°C) and the Real Feel was about -20°F (-28°C)! 🥶 The mere act of thinking about it again makes me freeze! After a long long and tiring trip, we arrived at our Airbnb in Salt Lake City around 3:00 AM. The host was so nice. She showed us around her beautiful house where she designed each room in a different style, middle-eastern, Romanian, Native American, etc (all of them are up on Airbnb, by the way). She made us breakfast, wished us luck, and we left to Alamo office at the airport to resolve the accident issue. Thankfully, they were nice enough (I changed my mind about that when we got the bill a month later) and replaced our car with a 2018 Volkswagen Atlas. Destination: Denver, CO.
Denver, Colorado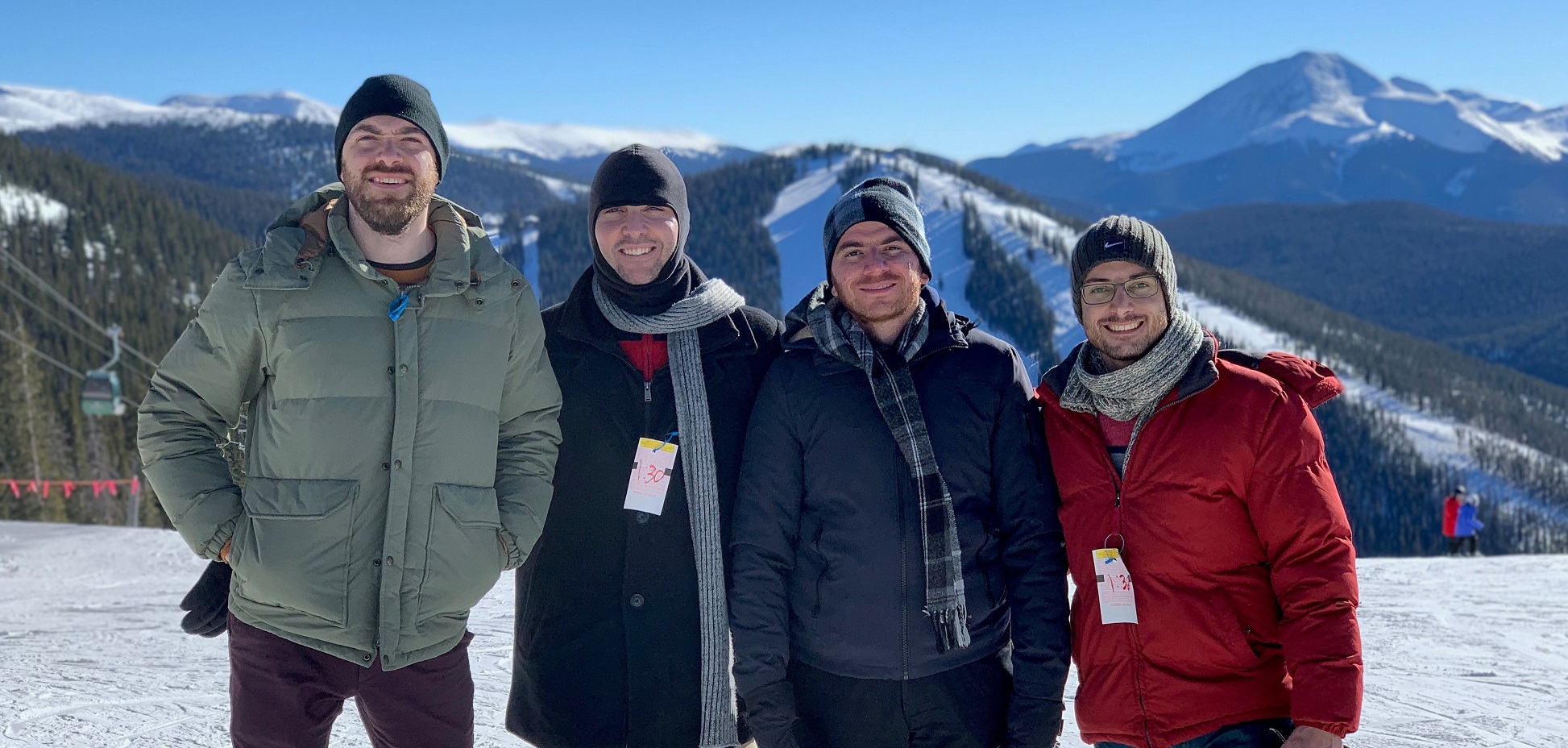 Now, Denver – according to the plan – is where we wanted to spend the New Year's Eve. However, it was still freezing to death when we left Salt Lake City. Given the challenges we experienced recently, we had to be more careful this time. Thus, I employed my knowledge with the DOTs… that is, the United States Department of Transportations. I know from my work with ODOT (Oklahoma DOT) there must be some information about the road conditions! Well, I was right. I was even surprised of the technology of Wyoming and Colorado DOTs. They have a very detailed system with lots of information and status on almost every segment of the highways in their states. Jointly with a bunch of weather apps and Google Maps estimated time of arrival, we concluded that I-80 is the route to take. We didn't have to stop except for gas, food, and windshield anti-freeze liquid – we ran out of that quickly. Despite all our attempts to be in Denver before 2019, we celebrated the New Year on the borders of Denver. Asaad and Tamer were driving the VW, I was alone driving the Toyota. They tried to call me to wish me a happy new year, but to no avail. So I welcomed 2019 to Haley Reinhart's cover of "Can't Help Falling in Love" 😏
Our friend in Denver, Ammar, has gone above and beyond in hosting us for those two days. He had planned everything before hand. I particularly loved the fact that he thought we might not have suitable clothing for the weather there. He had bought gloves, beanies, socks, and thermal pants and shirts! That was very thoughtful of him, so shout out to Ammar! He also got us tickets to Keystone Resort tubing, and that was epic! 😂
Coincidentally, a friend of mine from OU was also on vacation with her husband and friends in Denver during our visit there. Such reunions are lovely, especially in such cold days over hot chocolate and cake. The reaction of baristas in that coffee shop when they heard we drove from Seattle, WA to Denver, CO is awesome. It kind of tells us how stupid we are to take on such a trip.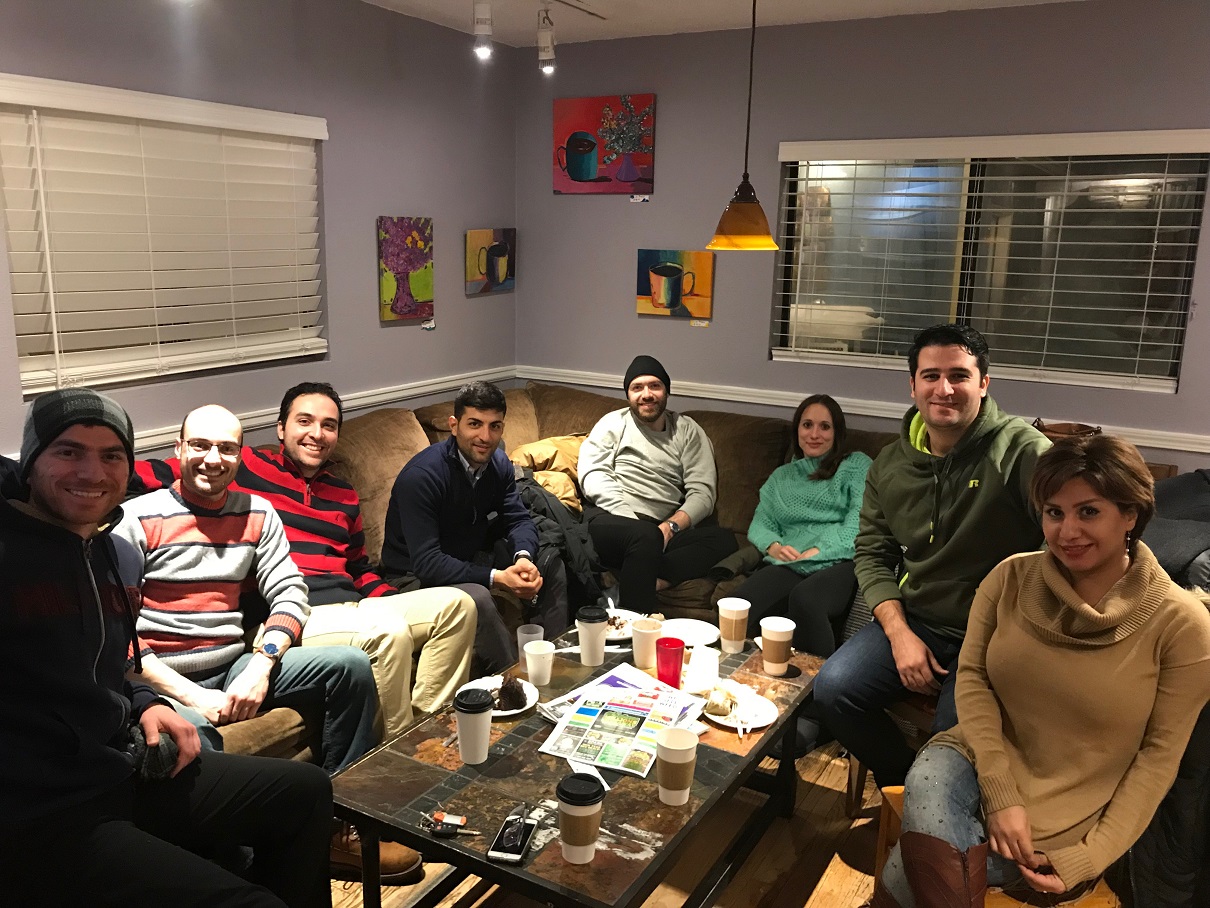 The one mile high city was splendid! Boulder is amazing. I love green countries, and so I am definitely coming back some other time! But for then, we had half a continent to drive across. Destination: Tulsa, OK.
Tulsa, Oklahoma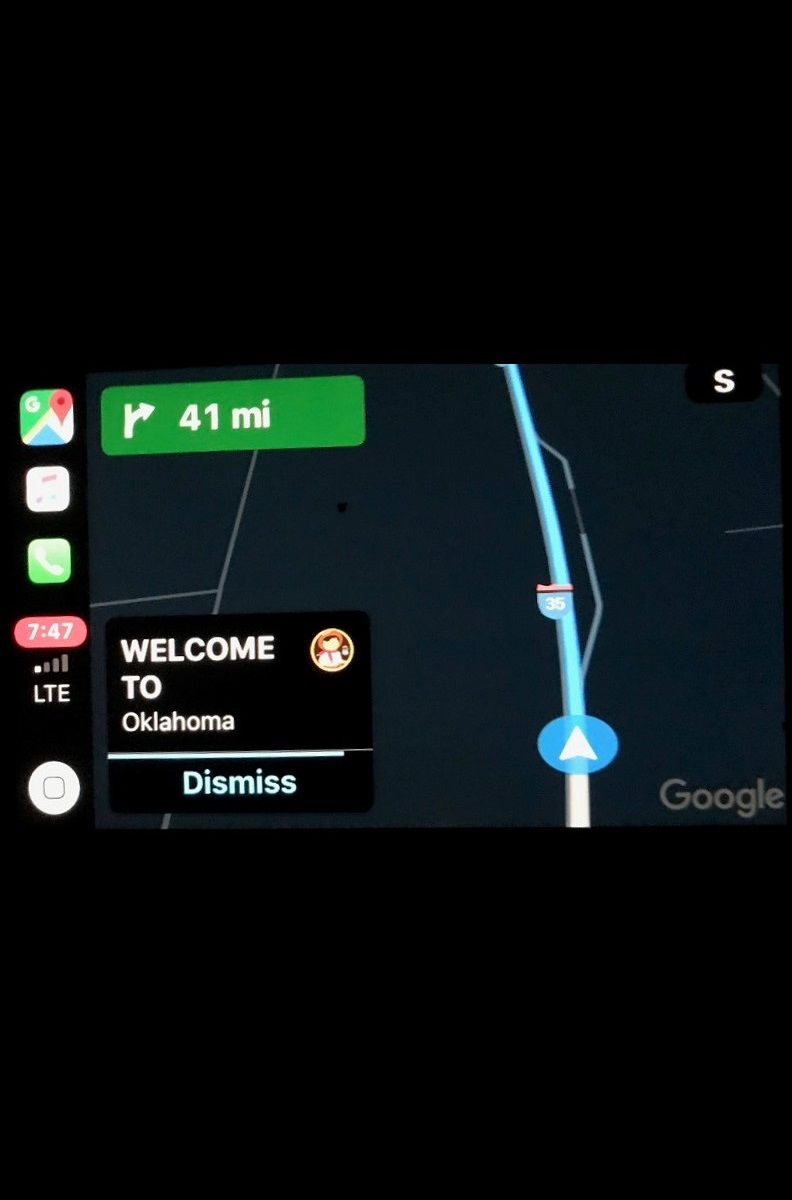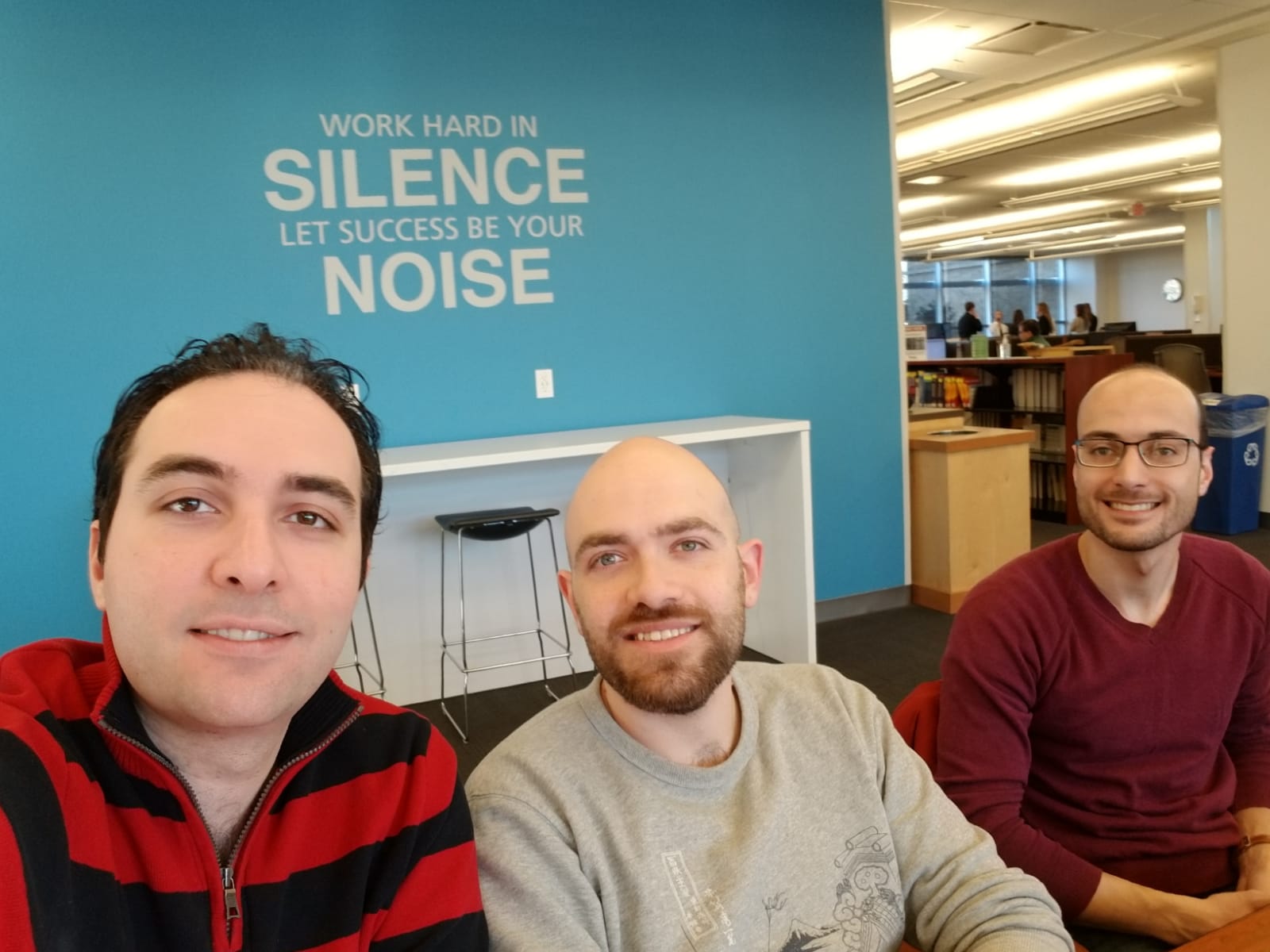 It is unbelievably how boring the road was from Denver to Tulsa, across Kansas! I mean, it couldn't be any more flatter than it was. Probably the Flat Earth theorists come from that land. If it was not for the lane-keep assist and alert features in those modern cars, we could have ended up in some serious crash, because man it was so hard wrestling with sleep and trying to keep our eyes open! Anyway, no major events happened obviously and we made it safe to Tulsa, a.k.a 127.0.0.1 🙂
One day was on the plan for Tulsa. I wanted to show the other two musketeers what they missed while they were away, you know, the T-Town is always on a roll and keeps surprising you 😁 But first, we had to run some errands and finish some paper work and such. The two OU veterans visited their beloved campus, as well. I took them to the newly opened Gathering Place, then we had dinner at Ted's Mexican Cafe. Finally, we went to visit our advisor, you know, you gotta pay tribute when you're in town!
At this point of The Grand Tour, the Toyota stays in Tulsa, some stuff get loaded in the VW, and the three musketeers unite again for the rest of the trip. Next morning, we set off to our next destination: Indianapolis, IN.
Indianapolis, Indiana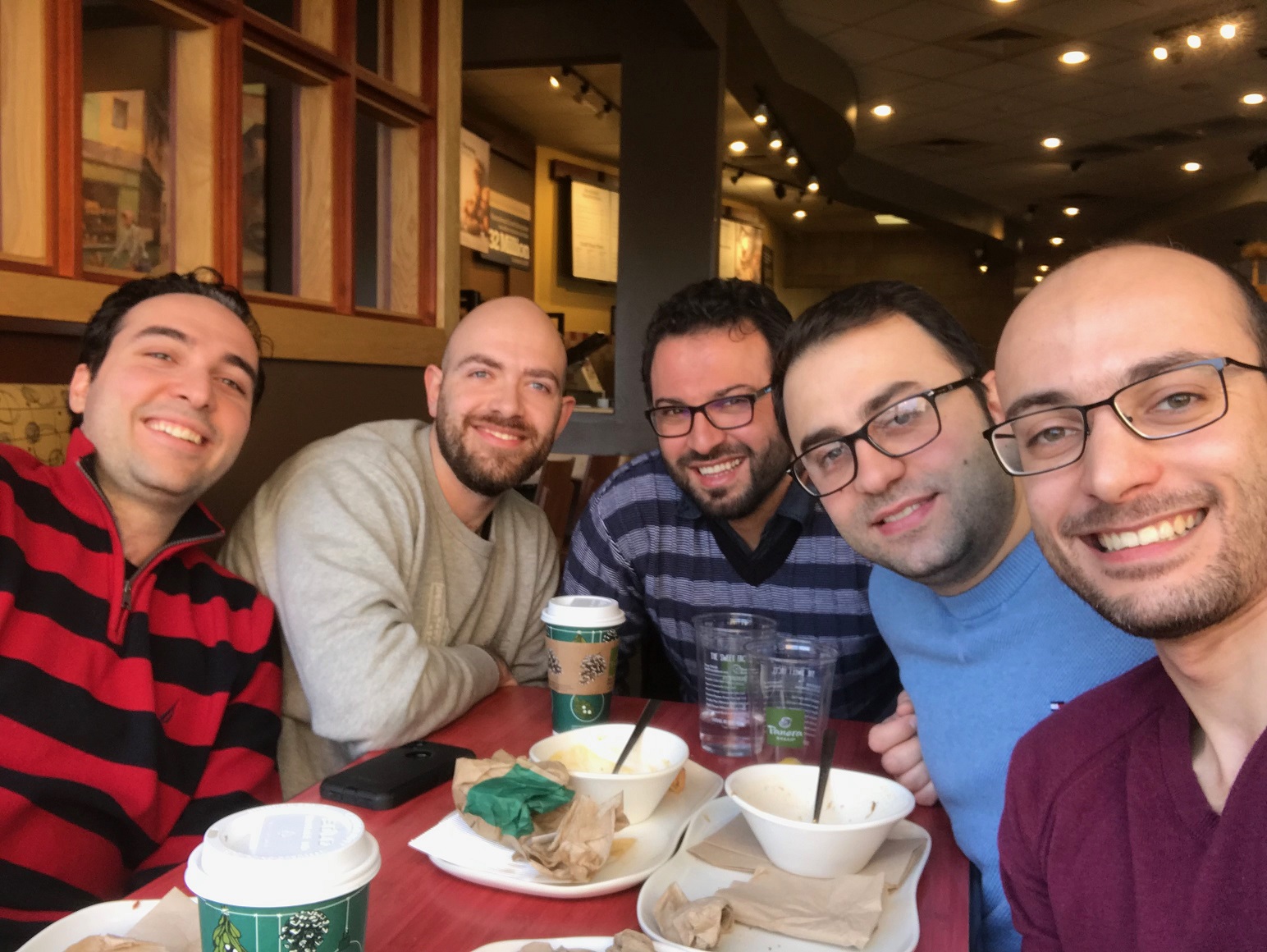 Even though I was sort of prepared for those freezing cold situations, standing outside for those brief moments filling up gas had definitely got me sick. The thing is I didn't feel my throat sore until the morning we left Tulsa, and so I armed myself with a bottle of DayQuil, vitamin C, and lots of water. Nonetheless, I quickly got tired and that was good enough for me to evade driving until Indianapolis 😁 I don't remember there was anything interesting on the way there. We stopped in St. Louis for dinner and that was about it. We spent the night in Indianapolis and left the next morning to meet Fahd (a.k.a, Abo Ali), who was waiting for us. Well, not in Indianapolis, but a city one hour away called Dayton, OH because he lives in Celina, OH and Dayton is a mid-way point. Anyway, it was nice to see Abo Ali again after he got married because he never answered my calls after his wedding! Finally, the final destination was set on Google Maps: New York City, NY.
New York City, New York

It was a pretty smooth ride to New York City. Beautiful sceneries as well! This was my first east coast visit, and I absolutely loved it! We didn't stop for lunch/dinner this time because we were supposed to meet a friend in Baltimore, MD. We arrived there around 9:00 PM, we had dinner at some fancy restaurant 😏 and then left to NYC.
Fun fact: we didn't have to pay tolls all the way from Washington state to New York state, except in NY and Oklahoma… let that sink in 😂
We stayed in Tamer's apartment in Brooklyn, and I can't believe how New Yorkers can stand living in those shoe boxes – Asaad and I got an AirBnB the last couple of days for reasons related to drainage system. Times Square, Washington Square, Empire State Building, Brooklyn Bridge, Wall Street, Central Park, and so many other beautiful places and things to see and experience. New York City is absolutely gorgeous. We definitely loved the food and enjoyed every single bite. One particular place I wanted to go to was Au Za'atar, where they serve you a giant table-side shawerma with lots and lots of fries 😋 causing a phenomenon known as "shawerma coma", pictured below 👇

7 days spent in NYC and I did not have enough of it, I am going to be back, hopefully Tamer will change his apartment. But it was about time for me to pack my stuff and head back to the spaciousness of the American Prairie. I felt so sad to say goodbye to my fellow musketeers that I accompanied for 13 days, drove across 16 states, 3500+ miles, in the most amazing coast-to-coast trip. However, we made a promise that we will be doing it again, and we already codenamed the upcoming trip, The Grand Tour: Reverse.